In a fast-paced startup environment, launching your products and services is ever evolving and very stressful. So, it can be tempting to get a quick-and-dirty logo from a stock logo developer or make it yourself. But a stock logo will not serve you or your company and will, over time, do more harm than good. Just because you have a logo does not mean that you have a brand.
So why is it essential to take the time to create a brand identity the right way? A strategically realized brand identity is the foundation of your business. A brand strategy uncovers and clearly defines your company's purpose, vision, position, value, and audience. It defines your position in the market and the value you give your client. It helps you make clear, unified, and focused decisions and becomes your roadmap guiding your marketing initiatives.
Not to mention, investing in your brand identity helps ensure that your company stands out from the crowd and will position your company for success from the moment it enters the marketplace.
What is a brand identity?
As demonstrated by a guest post by The Meta Shift for Chris Do, the above graphic brilliantly explains why a brand is more than just an identity.
Your brand identity is a combination of the visual and messaging elements that support the essence of your company and how you wish to present yourself to your ideal client or customer. Your brand not only includes your logo but your brand architecture and brand expression.
A logo or identity is a symbol, marker, or typeface used to identify your business. Although it is an essential part of your branding efforts, it is just one expression of your brand identity. A strong logo works in concert with the overall design — including colors, typography, and graphics — to tell your company's story. Your logo may appear on the web, in print, or on marketing collateral and promotional materials, so it is essential to design your logo to suit each of these executions.
Brand architecture is the organizational structure of your products and services. It defines how each product or service line works with the overarching brand identity and how they relate to one another. It is an integrated system of names, symbols, colors, and graphics that flow together to make it easy for the customer to understand the relationship.
Brand expression is the combination of design, color, typography, and graphics — including photography, illustrations, iconography, patterns, and other visual elements — used by your company to differentiate it in the marketplace. These elements also help shape and define the customer experience by establishing a hierarchy to present information and draw attention to the most critical aspects.
The brand standards or brand guidelines document the rules dictating and interaction between these three elements. Following your brand standards help you maintain a differentiated, authentic, and consistent visual identity. Brand standards help everyone in your company ensure consistency and proper representation of your company in the marketplace, so your reputation is not diluted.
Under what circumstances should you invest in a brand identity?
To determine whether you should invest in brand identity, consider the following questions:
1. Do your audiences expect you to present a professional image?
Suppose you provide professional services or work in the B2B space and seek funding for your company. Your audiences expect a quality product, so it's essential to present a professional image. A brand identity will help you differentiate your company from the competition and instill trust and confidence in your audience. Clip art, self-created logos, and stock logos won't cut it. So if that's what you're using right now, it's time to upgrade to a more professional look.
2. Do your business development efforts go beyond referrals?
Suppose you rely on a sales team. They require presentations, demonstrations, pitch decks, digital marketing, advertising, networking, or trade shows to support your business development efforts. Having that strong brand foundation in place and brand standards as your guide, your team will have the tools to guide and drive the design of these various touchpoints. Consistency and cohesion are vital to building a strong brand across multiple platforms.
3. Do you have aggressive growth goals for your company?
If you are trying to attract investors or make other plans to grow your company by hiring an exceptional team, having solid brand standards will help ensure consistency. As your team grows and more people present your company to prospects, customers, and funders, your brand can quickly become muddy. When your visual identity is inconsistent because your team uses different fonts, colors, and graphics, your audience may question your competence and professionalism. And your brand will start to feel disjointed and chaotic. The trust that you have worked so hard to build will dissipate. Without a strong brand identity and standards, over time, your brand becomes diluted.
A brand identity provides a solid foundation for business growth.
People trust companies that have a consistent and cohesive look. If you spend money on a logo and website now and have to change it in six months, it's going to cost you time and money. But if you take a long-term vision for your business, you can focus your energy and efforts on growth.
Trust reassures prospective customers and investors that your solution is a worthwhile investment. Investing in a strong brand identity now will make it easier to add new graphic elements down the line, so your brand can evolve along with your business. The good news is that investing in a strong brand identity doesn't have to break the bank. A good designer can help you can get started with a simple logotype, color palette, information hierarchy, and brand standards document. They will also make sure your brand assets are available in multiple file formats, so you can use them however you'd like!
Creating a brand that can evolve with your business is perhaps the most important reason to partner with a visual communications expert. If you'd like help shaping your brand so it portrays your business more effectively, let's talk.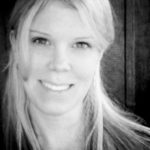 About the Author: Jillfrances Gray
I am a creative director and designer with 20+ years of experience helping clients innovate and execute their marketing initiatives. Services include brand strategy, brand identity, website design, graphic design, social media marketing, and email marketing. I am obsessively detailed oriented and have a passion for solid, stunning aesthetics. Plus, I've been told I am a lot of fun to work with.