Have you ever wondered if graphic design actually matters?
Yes! If you think about it, it's pretty powerful. Graphic design, done well, can set you apart from others. Design can evoke emotion, solves problems, and goes way beyond looking pretty. Great graphic design is remembered, recognized, and evokes trust. When applied to your marketing initiatives, it spreads your brand's qualities and gives your tactics life.
For example, let's look at the projects shown below. The challenge was to take data gathered from research findings and convey that data in an impactful way. The content describes the process, the results, the research, and the quality of the services to best support the brand. Data may be just numbers, but when you transformed those numbers into graphics and combined them with bright colors, creative typography, impactful imagery, and well-written content, a story unfolds. These stories unfold through brochures, presentations, ebooks, infographics, and so much more.
Strong visual communications can bring your data to life, support the stories, add color to your brand, and help your brand build loyalty and trust.
Don't we all want to be remembered, recognized and trusted?
I know I do and that is why I am starting this blog. I want you to remember me, to recognize my name, and to trust me to help you create the best creative design – creative design that complements your brand so that your customers remember, recognize, and trust you.
So let's keep in touch!
Let's do this together. It's more fun that way! I do hope that you welcome my bi-monthly notes of hello. I promise to keep them short, with a bit of design inspriation, to enlighten your day. Looking forward to connecting soon!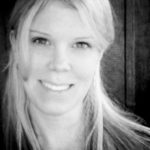 About the Author: Jillfrances Gray
I am a creative director and designer with 20+ years of experience helping clients innovate and execute their marketing initiatives. Services include brand strategy, brand identity, website design, graphic design, social media marketing, and email marketing. I am obsessively detailed oriented and have a passion for solid, stunning aesthetics. Plus, I've been told I am a lot of fun to work with.