January. It is the time for starting fresh, trying new things, and creating resolutions that we all swear will last. One of my business resolutions was to improve on keeping in touch. For the kick-off of this new decade, I found a few articles that I hope you will find interesting as well as maybe inspire you to think about what type of designer best fits the needs of your growing business.
Are you starting out and perhaps need the right design partner? Or maybe you are just looking for a designer to take your marketing initiatives to the next level? These articles speak to those questions providing tips that might be helpful to you. I would be curious to hear what you think. If there is a particular article that strikes a chord with you, send me a note and let me know!
Cheat Sheet: Understanding the Role of Design in Startups
by John Zeratsky for Medium.com
What is design? It's pretty confusing. We can talk about form, function, style, substance, utility, desire, colors, brand, copy — and it's all design.
Why Your Startup's Founding Team Needs A Designer
By Sallie Krawcheck for Fastcompany.com
Ellevest CEO Sallie Krawcheck learned that design is a data-gathering process, not just making things look nice.
Before Hiring a Design Partner, Consider This
by Sean Madden for Harvard Business Review
Design is a service, not a magic spell. More and more companies view design as an important strategic element of their business and are seeking partners to help them understand how it can help.
Choosing the Right Design Firm Partner for Your Brand
by Elle Morris for American Marketing Association
Design firms create tangible value, from managing your brand's identity to pinpointing consumer behavior. Here are some tips to form an ideal working relationship.
I hope you enjoy these articles, and if I can help your company refresh, fully rebrand, or reinvent, simply send me a note.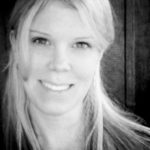 About the Author: Jillfrances Gray
I am a creative director and designer with 20+ years of experience helping clients innovate and execute their marketing initiatives. Services include brand strategy, brand identity, website design, graphic design, social media marketing, and email marketing. I am obsessively detailed oriented and have a passion for solid, stunning aesthetics. Plus, I've been told I am a lot of fun to work with.