In mid-2020, one of my business goals was to up my social media presence and activley participate. Social media marketing is one of the marketing tactics that I help my clients with but wasn't consistent with posting for my own business.
So I set out to find a social media solution that worked well for my clients and me. I wanted to find a way to have a library of content, pre-schedule my post to post automatically on the days and times I selected, along with the ability to see what each post would look like in each of the channels, all in one place, all on one screen. It was also essential to be able to track my audience, popular posts, etc.
Scheduling social media isn't a new idea. I know there are various applications in which you can plan, schedule, track, collaborate with teams, etc., yet when I was researching the options, the functionality of what I wanted an application to do wasn't all in one application. Like you, I don't have time to use multiple applications for one common goal.
Then I was introduced to SocialBee.
SocialBee is the social media management tool that has it all. One of SocialBee's most-loved features is the ability to recycle evergreen content while keeping it fresh by using post variations using category libraries. You can use SocialBee to post consistently while having an overall balanced mix of content.
Best of all, SocialBee offers the ease of functionality and one screen preview for which I was looking.
Connecting all the Channels: Facebook, Instagram, LinkedIn and more!
Let me just say, connecting each of the channels was quite simple. SocialBee's core functionality allows users to add, organize, and share content across several social channels from one place, including Facebook, Twitter, LinkedIn, Pinterest, Instagram, and even on Google My Business. I can have my business profiles, but I can post to my personal profile pages as well. For example, when posting on LinkedIn, I may want specific posts to only go to my business page and others to post on my profile page.
[mpc_image image="9110″ image_size="full" force_fullwidth="true" image_opacity="100″ image_inner_border_gap="0″ effect="none" image_hover_opacity="100″]
Create a Mix of Curated Content and Evergreen Content to Keep the Flow Going
Once all the channels were connected, I flow the posts into each of the custom categories. I am using a mix of evergreen and curated content. I use evergreen content to repurpose my blog content and have other categories of posts to entice traffic back to my homepage or sign-up for my newsletter. For time-sensitive or time-specific items, I have a category for one-time post; then it goes into an archive. I even have a curated category for those articles that I feel would be a great thing to share. If I want to have a draft post or am not ready for the content in the category to be posted, I simply toggle the approval off, and the post stays until it is ready to be added to the queue.
[mpc_image image="9108″ image_size="full" force_fullwidth="true" image_opacity="100″ image_inner_border_gap="0″ effect="none" image_hover_opacity="100″]
Flowing Content into the Content Categories
What attracted me to this application is how SocialBee can show each of the posts that will appear when it is posted to each channel. For me, this was ideal. With SocialBee, you can see one post for all of the channels, or you can view each channel individually with the ability to customize the message and hashtags for each, as you wish. And, it is all on one page.
SocialBee integrates with many of the popular short link applications. I simply cut and paste my URLs, and a short link URL is added automatically.
Another nice feature is hashtag collections. Hashtag collections are the place where you have curated different sets of hashtags. When I enter my content, I can simply select which hashtags collection I want, and it is automatically added. I can then edit if my word count goes over or change a specific hashtag, etc.
Adding Content to SocialBee Views
Schedule Your Content into the Content Queue
With all the content placed in categories and channels assigned, you then create your ideal schedule. One of the features is that you can post individually per channel or all channels at once. Currently, I have a simple set up, but you can multi-post, separately post, and post on a whim, whatever works best with your strategy.
Once you have your content in each category, set the queue to run, and the automation begins. Part of the bonus of using SocialBee is the ability to randomize the categories and shuffle the content. I found this helpful, for if you entered your content in order like I did, I was able to rearrange the content in an abstract order to avoid duplicate topics.
Although this is a "set-and-go" type of application, if you need to add a date sensitive post, you can easily override the queue and send out a message anytime.
SocialBee Calendar Views
Single User or Multiple Users, SocialBee Allows Room to Grow
Currently, I use SocialBee as a single user, but I was happy that SocialBee allows me to grow. I can easily add other users for collaboration and am also able to have multiple workspaces, so adding additional clients' accounts won't be an issue.
Here are a few of the other benefits that SocialBee has to offer:
Metrics tracking with weekly status reports
Audience and competitor tracking
Keyword search
Browser extensions to streamline quick posting
Tutorials and online support options
Impressive concierge services that will do your social media for you
Stress Free Implementation with a Robust Content Flow
I hope this introduction to SocialBee helps you when you are looking to improve your social media practice. Social media scheduling tools are more than just a convenient shortcut to queue up posts. The right tools help your overall social media management process, improving your efficiency to have more time to push out great content and develop connections with your followers in real-time.
With SocialBee, I was able to create a robust content library that got the ball rolling. I now have unique categories that I feed strategic topics into, which automatically posts to my channels based on my calendar and will run until I tell it otherwise. This setup has taken the burden of trying to figure out what to post every week. If I have a great idea or new things to post, I create what I need and add it to the queue. The stress is gone, and I can create content that I enjoy and want to share.
Are you interested in learning more about SocialBee, or would you like help setting up your social media presence? Please send me a note or give me a call. I am here to help.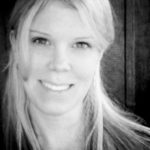 About the Author: Jillfrances Gray
I am a creative director and designer with 20+ years of experience helping clients innovate and execute their marketing initiatives. Services include brand strategy, brand identity, website design, graphic design, social media marketing, and email marketing. I am obsessively detailed oriented and have a passion for solid, stunning aesthetics. Plus, I've been told I am a lot of fun to work with.
Do you need help with your Social Media marketing?
I would love to help you share your message!