Wow! It is June. Half the year is over, and what a crazy year it has been so far.
While doing research for this post, I became aware of the death of the designer, Milton Glaser.
Milton Glaser, the American doyen of graphic design who created some of the 20th century's most influential visual identities, and a leading proponent of design as an instrument of social change, died in Manhattan on Friday, 26 June 2020, on his 91st birthday*.
I had the opportunity to meet Mr. Glaser in 2015. As a part of AIGA Boston, I traveled to NYC to visit his studio. He shared his current projects and his ideas on design. He was so humble and kind with a great sense of humor. His impact on the development of design practices will forever be.
Mr. Glaser's work had an incredible impact on me and has been guiding inspiration for my love of design. For this blog post, I thought I would share a few articles on how design has had an impact on society, business practices, product evolution, and in daily use. I hope you enjoy!
3 Principles To Guide Designing For Social Change
By Masuma Henry for FastCompany
As the world faces massive and widening disparities, are we challenging the norm to go beyond designs that improve people's lives? Now, let's make the change for societies as a whole and to design for social change.
Apple's UI Design Aesthetic Moving Towards Neumorphism
By Rain Noe for core77
So what exactly is neumorphism? Think of it as a course correction, the design version of steering into the skid in an endlessly fishtailing car that still somehow manages to move forwards.
Why Design Thinking Works
By Jeanne Liedtka for Harvard Business Review
As a designer that applies design thinking to my own process, I find that the blend of tools and insight, applied to a work process, can be thought of as "social technology."
Four Accessible Ways Companies Can Drive Social Change
By Matt Gavin for Harvard Business Review Online
Monumental challenges, such as social injustice, climate change, and poverty, are inspiring people worldwide to take action and find ways to better their communities and society at large.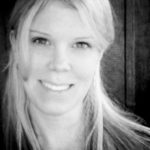 About the Author: Jillfrances Gray
I am a creative director and designer with 20+ years of experience helping clients innovate and execute their marketing initiatives. Services include brand strategy, brand identity, website design, graphic design, social media marketing, and email marketing. I am obsessively detailed oriented and have a passion for solid, stunning aesthetics. Plus, I've been told I am a lot of fun to work with.