2020 has been quite the year for everyone. While thinking of this month's topic, I thought I could share the lessons learned or list how many of the year's intentions were not fully realized due to a global pandemic, but instead, I decided to look forward, to share in where I find inspiration.
If you follow me on Instagram, you may notice I use the hashtag #designiseverywhere. I believe there is beauty in all that is around us, even when things seem bleak. I seek out the beauty that is right in front of me to keep the inspiration flowing. Though we may all be stuck inside, we really don't have to go too far to see something beautiful and make us feel a little bit better. I encourage you to take a quick look around to see what is right in front of you and acknowledge what gives you joy.
For the incoming year, I am sharing where I find the inspiration I seek to bring me joy and what inspires me in my craft when designing solutions for my clients.
Fine Art and Painting
One of my favorite artists that I am obsessed with is Emanuel De Sousa. I love his retro/future style. The blend of figurative painting with acrylics, use of colors, shapes, figures, and animals. Check him out on Instagram: @emanuelartist
Another artist that I admire is Kehinde Wiley. His beautiful bold floral background encapsulation of a portrait is just beyond stunning. Check him out on Instagram: @kehindewiley
In the meantime, here are a few channels that inspire that travel bug: Kara and Nate. They have traveled to over 100 countries and show how to do it on a budget (check out their adventures on YouTube). Eamon and Bec, a Canadian couple who make a custom van build appear fun (check out their van builds on YouTube). Finally, Allison Anderson, a photographer and solo traveler on YouTube, proves that traveling alone has its benefits. Through these channels and many others, I now know of many places that are available to visit when we all are free to roam.
What inspires you? What just brings a smile to your face and lets your inner light shine? Please send me a note and let me know!
May 2021 be the best to come.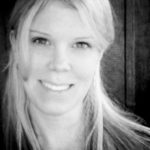 About the Author: Jillfrances Gray
I am a creative director and designer with 20+ years of experience helping clients innovate and execute their marketing initiatives. Services include brand strategy, brand identity, website design, graphic design, social media marketing, and email marketing. I am obsessively detailed oriented and have a passion for solid, stunning aesthetics. Plus, I've been told I am a lot of fun to work with.