As we welcome the summer sun, I thought I would highlight a few articles that focus on the design trends of 2021. Yet as I read, instead of feeling inspired, I became more curious. Am I a designer that follows trends?
As a designer who provides visual strategies for both print and web, I like to find unique and compelling solutions that best serve my clients. Inspiration may be a take-off point, but ultimately, what I create becomes unique to the client I am creating for. Therefore, I am consciously considering their strategy, brand, audience, and graphic standard requirements and how I can push the limits to be creative and unique. I am very respectful to the end goal, to the campaign goal or to the strategy intent.
Trends: Regard or Disregard?
I am curious when it comes to trends. Do you follow, disregard or adapt trends that may be visuals to attract your eye but may not be in the right style that works with your brand? Conversely, what trends have you tried but found that don't work within your industry? For example, having a horizontal scrolling site might be innovative, but how does that help your site's user experience while navigating your content?
When Everything is in Motion; Captiviating or Chaos?
A common theme with both of the articles listed below is the use of motion graphics. When is it a clever solution? For instance, when you have a graphic and a solution reveal. It's nifty and catches the eye. On the other hand, when is it an annoying distraction? Is it necessary to have everything be moving on the page? This trend of web animation is a commonly used device. Yet I wonder, how does it impact the page speed load times, which is a new optimization requirement with google? Not to mention, might the distraction take away from your brand's story and force the view to leave the page for a more uncomplicated, cleaner destination? Everything in moderation is vital. Yet, everything being strategic is imperative.
Are Trends Strategic or a Temporary Thrill?
Things are constantly changing. Trends can come and go. For example, 3D Typography can be exciting and cool, but how does it impact the legibility of your content? Is there a purpose that it serves for your brand or message? Is there an audience that might this speak to best and compliments your campaign? However, if you are strategic in the brand you create, you can be very successful in evolving visuals that will always work for your brand. What are your thoughts on trends and how they apply to your brand? Do you have a visual strategy in place that will keep your brand and communications up to date and current? I would be curious to hear from you.
If you'd like to explore how I may be able to help your company create a solid visual strategy that is unique to you and not just following a trend, schedule a 30-minute consultation today.
21 Unique Web Design Trends for 2021
by Jeff Cardell for Webflow
Check out these 21 web design trends for 2021 that will shape how design improves the way people experience the web.
Graphic Design Trends in 2021 That Will Cause Revolution
By Iveta Pavlova
This article is full of colorful and fun design trends that might inspire you when you're thinking about your visual strateiges for your brand. Enjoy!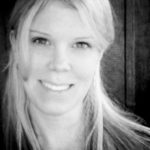 About the Author: Jillfrances Gray
I am a creative director and designer with 20+ years of experience helping clients innovate and execute their marketing initiatives. Services include brand strategy, brand identity, website design, graphic design, social media marketing, and email marketing. I am obsessively detailed oriented and have a passion for solid, stunning aesthetics. Plus, I've been told I am a lot of fun to work with.