Hope you had a great holiday season and welcome to the new year! May all the best to come!
In my last email, Are you learning to adapt and recover, not fail, I described the strategy Buzzfeed utilizes in the development of their brands. Staff is encouraged to create as they see fit. If the content resonates and their audience reacts positively, they create more of it. If not, they cut their losses and continue on.
I wanted to dig a bit deeper. Branding expert, Debbie Millman, says branding is defined by deliberate differentiation. Brands just don't happen by slapping a logo on it (or just creating to see what sticks). Successful brands are curated and crafted. Every step is taken with a thoughtful intention, then, seeing how the audience reacts, they build upon that to create a better product or service.
Yet, Marketing expert Austin McGhie, urges companies to set aside their obsession with "branding" and instead, to focus on the real work of "marketing positioning". McGhie believes there's no marketing problem or opportunity that can't be framed as a positioning exercise. He argues that brands are a marketplace response, not a marketer's stimulus; if that response from the audience is simple, clear and on strategy, marketers can build a brand.
In all three of these cases, the one common theme is this: how does the audience react? Do you listen to your audience when it comes to your brand? Let's discuss!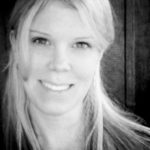 About the Author: Jillfrances Gray
I am a creative director and designer with 20+ years of experience helping clients innovate and execute their marketing initiatives. Services include brand strategy, brand identity, website design, graphic design, social media marketing, and email marketing. I am obsessively detailed oriented and have a passion for solid, stunning aesthetics. Plus, I've been told I am a lot of fun to work with.