I recently attended FutureM, an annual two-day digital marketing conference in Boston and was a bit intriqued by the talk Your Business Strategy Should Be to Adapt and Recover, Not Fail by Laura Henderson, Buzzfeed's SVP of Marketing. She described the strategy Buzzfeed uses to create their brands.
Staffers are encouraged to create and elaborate on ANY idea and then see how the audience reacts to it. If the content resonates and their audience reacts positively, they create more of it. If not, they cut thier loses and continue on. No strategy briefs, focus groups, market research, detailed plans, projections or budget limitations. They just create and see what happens.
[mpc_quote preset="mpc_preset_1″ background_color="#f3f3f3″ author_font_preset="mpc_preset_20″ author_font_color="#555555″ author_font_size="16″ author_font_transform="capitalize" author_font_align="center" author="Laura Henderson" quote_font_preset="mpc_preset_1″ quote_font_color="#888888″ quote_font_size="18″ quote_font_line_height="1.5″ quote_font_align="center" padding_css="padding:40px;" mpc_ribbon__disable="true" mpc_ribbon__style="corner" mpc_ribbon__alignment="bottom-left" mpc_ribbon__size="small" mpc_ribbon__corners_color="#e23474″ mpc_ribbon__font_preset="mpc_preset_15″ mpc_ribbon__font_color="#f7f7f7″ mpc_ribbon__font_size="16″ mpc_ribbon__font_line_height="1.5″ mpc_ribbon__font_transform="uppercase" mpc_ribbon__font_align="center" mpc_ribbon__text="COOL" mpc_ribbon__background_color="#e23474″ mpc_ribbon__padding_divider="true" mpc_ribbon__padding_css="padding-top:15px;padding-right:10px;padding-bottom:15px;padding-left:10px;" mpc_ribbon__margin_divider="true"]
We listened to what the audience wanted and delivered it.
[/mpc_quote]
What is your brand strategy?
Do you think your brand would be able to just create and see what happens? How would that affect your creative process? Do you listen to what your audience wants, then deliver it? I'd love to help you find out.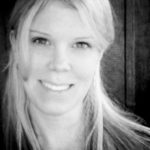 About the Author: Jillfrances Gray
I am a creative director and designer with 20+ years of experience helping clients innovate and execute their marketing initiatives. Services include brand strategy, brand identity, website design, graphic design, social media marketing, and email marketing. I am obsessively detailed oriented and have a passion for solid, stunning aesthetics. Plus, I've been told I am a lot of fun to work with.